The Walewale District Police Command is on the lookout for seven alleged robbers who targeted various mobile money sellers and stores in Yama, in the North East Region's West Mamprusi Municipality.
Wednesday was the day of the attack.
According to a press release from the police, the suspects shot and murdered Bugri Imoro, 38, and seriously injured a 37-year-old guy.
They've initiated a special anti-robbery operation to find the armed robbers who attacked sellers in Yama, a community in the West Mamprusi Municipality.
According to the authorities, the group made off with an undisclosed sum of money and other valuables.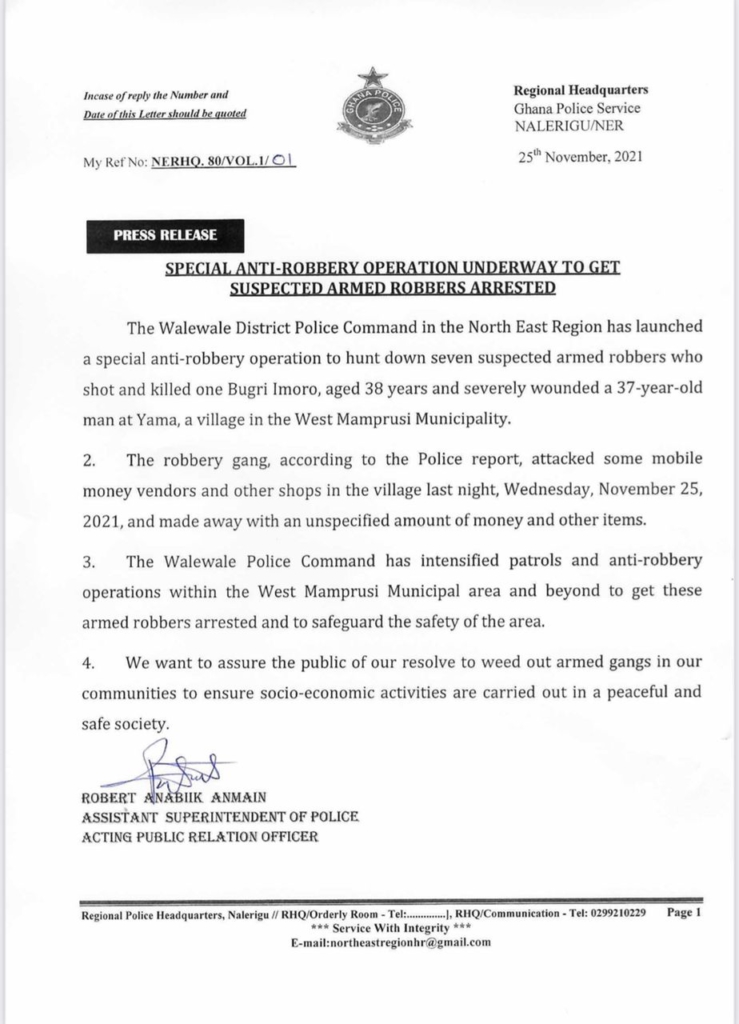 To arrest the robbers, police in the West Mamprusi Municipality stated they had increased patrols and anti-robbery operations.
"We want to reassure the public of our commitment to rooting out armed gangs in our communities so that socio-economic activity may take place in a tranquil and secure environment," the statement stated.