At the University of Professional Studies, Accra (UPSA), two female resident students have been ejected out of the university's hostels for apparently having a threesome with a non-resident dude.
From the statement given by the institute, the two ladies fondled each other and resorted in some sort of lesbianism during their sexual escapade.
Image of the dismissal notice;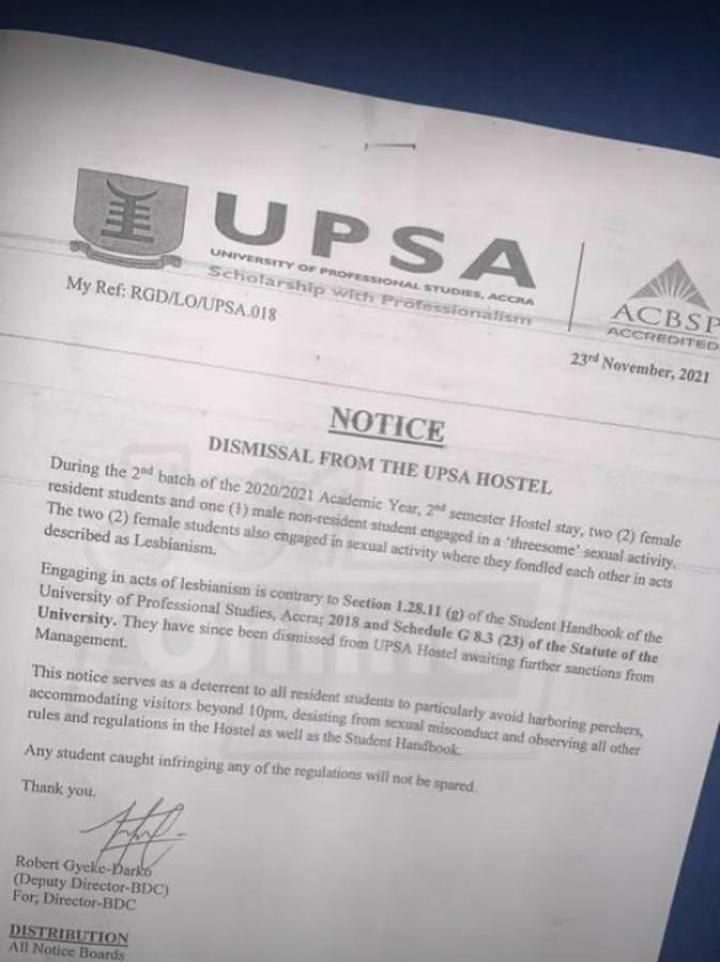 The notification should function as a caution to all resident students, according to the administration.
The warning continues by stating that, "Avoid sexual misconduct and follow all other Hostel and Student Handbook rules and regulations. Any pupil who is detected breaking any of the rules will not be spared".
This message, in my viewpoint, should operate as a caution to all students in Ghana, not only the students of UPSA.